As Hollywood begins to shine a brighter light on Asian American representation, the abundance of Asian-related content has never become more apparent. Especially in a time of civil and political unrest, educating ourselves has never been more important. To encourage this, we've compiled a list of 5 Asian American authors you should check out:
1. Khaled Hosseini
Hosseini is a well-known name in the literary world, specifically known for writing The Kite Runner and A Thousand Splendid Suns. His work beautifully captures various perspectives, while also speaking to important issues like women's rights and the effects of war. If you're new to the reading scene, we highly recommend checking out Hosseini's novels.
2. Celeste Ng
Celeste Ng's Little Fires Everywhere is a #1 New York Times bestseller that explores privilege and motherhood. If you haven't already read this novel, it's definitely worth it. Furthermore, Ng captures the essence of White suburbia and how it intertwines with ideas of race. Everything I Never Told You, another novel written by Ng, dives deeper into the lives of Chinese Americans in the 1970s. Ng is known to tackle sensitive and important issues through her prose.
3. Nicole Chung
Chung's memoir All You Can Ever Know tackles the search for one's identity and truth. Based on her own search for her birth parents, Chung writes with honesty and insight that beautifully portrays her point of view and everything she learns throughout her journey. So if you're looking for something that will open your mind, check out this memoir!
4. Samira Ahmed
Ahmed's most popular novel, Internment, discusses a dystopian future where Muslim Americans are put into internment camps followed Islamophobic rhetoric. Her other novels explore similar issues, warning us of the danger of microaggressions and lack of strict action against anti-Muslim hate crimes.
5. Yiyun Li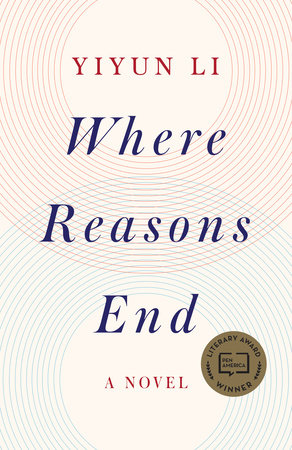 Li's novel Where Reasons End tackles important topics like mental health and grief, written in a very unique style. Her other novels are just as touching and emotional. If you're looking for a good cry, check out Li's works!
Not only do these Asian American authors bring incredible insight to their work, they also make them incredibly captivating. If you're looking to read more this new year, we highly recommend checking out these authors and their popular titles!
If you enjoyed this list, check out these 5 Asian Actors To Look Out For In Hollywood In 2021.