Over the years, there have been many talented Asians creating buzz and excitement within the digital landscape. Some of these Asian content creators are able to make you laugh or make you cry and garner huge followings through the content they showcase. Of the many talented individuals out there, here are 10 Asian content creators you should definitely check out!
1. Valkyrae (YouTube)
Valkyrae is a half-Filipino, half-German gamer girl that has blown up in popularity over the course of 2020. Known for streaming various games like Fortnite, Minecraft, and Among Us, Valkyrae was recognized as Content Creator of the Year by The Game Awards in December 2020. Additionally, you'll most likely see her playing with other popular creators like Disguised Toast, Corpse_Husband, Pokimane, Sykkuno, and much more! If you want to see what the hype is all about, you can catch some of her hilarious streams on YouTube.
Check it out here!
2. ChefJonKung (TikTok)
Jonathan Kung or "@ChefJonKung" on TikTok is a rising content creator with over 670k followers. His cooking videos are high quality, well-edited, and typically voiced over by him — providing particular insights into Asian culture, lifestyle, and his experiences.
Check it out here!
3. Kristofer Yee (YouTube)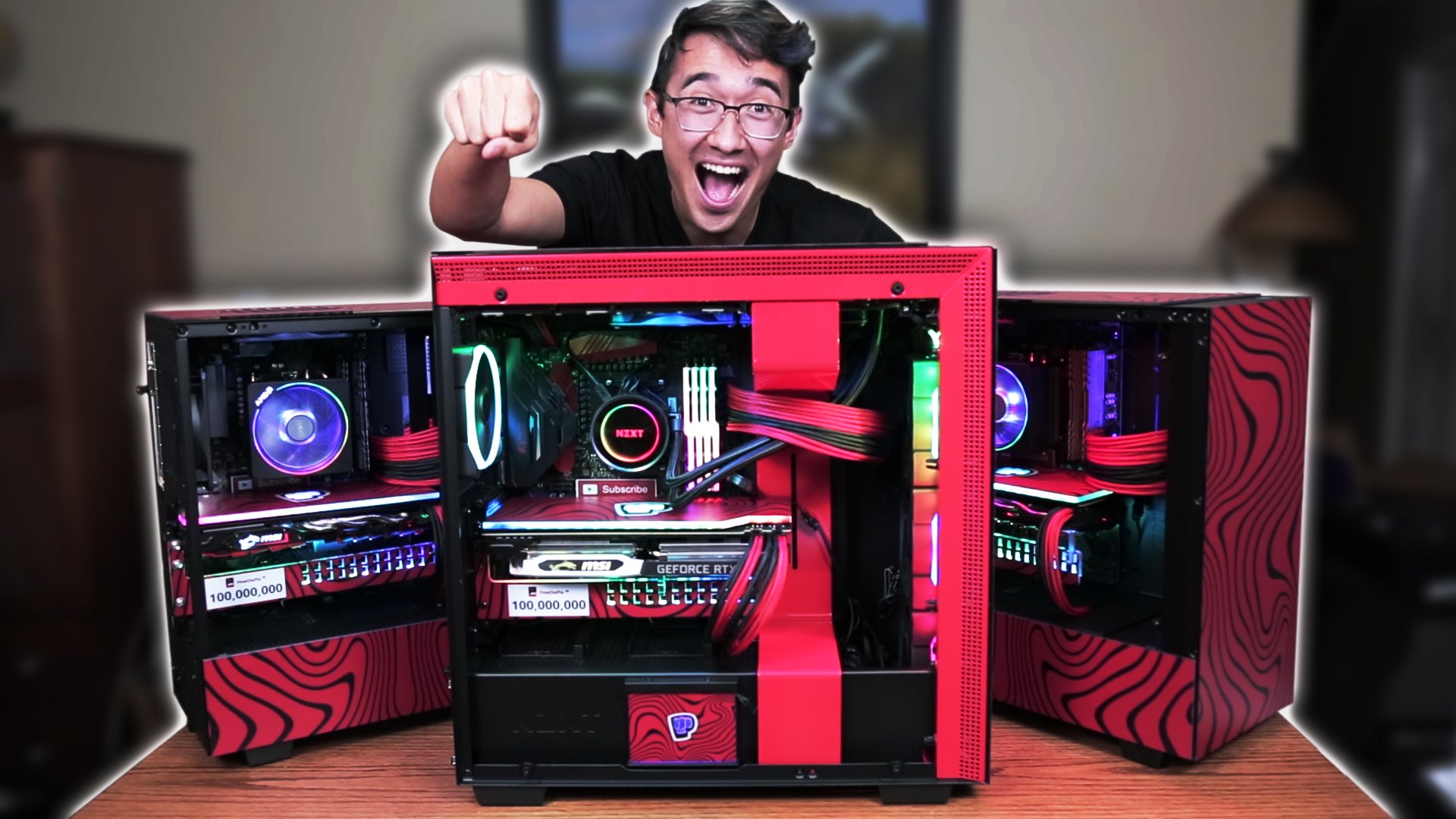 Kristofer Yee might be considered one of the more lesser known Asian content creators on this list, but he is just as awesome as the rest! If you are interested in learning about PCs or how to build one on a budget, then Kris is your guy. However, if you're into watching some funny gameplay, you can also tune into his streams on Twitch. Kris often plays with a variety of streamers such as his friends from OfflineTV.
Check it out here!
4. ODG (YouTube)
Looking for positive, wholesome content? I offer you ODG. ODG is a YouTube channel featuring a cast of kids, and they often interact with different kinds of people. It's a simple premise, but it's also very effective in drawing viewership.
Check it out here!
5. Alyssa D. Silos (Twitter/Instagram)
Alyssa D. Silos or @alythuh on her socials is a talented, Asian artist with a large social media presence. Her artwork is composed of fine art prints, stickers, and self-defense kits. Alyssa is also partnered with Mayas Organisation Philippines, Inc. which seeks in "offering help, support and advice to victims of abuse in the Philippines." Not only is Alyssa talented, but she's trying to enact some positive change as well. Consider purchasing some of her artwork at her store!
Check it out here!
6. Sykkuno (Twitch)
Popular content creators like Dream, Ludwig, and Corpse_Husband can't seem stop simping over Sykkuno. For the unacquainted, Sykkuno is a rising Twitch streamer and YouTube content creator that has recently exploded in popularity thanks to games like Among Us. He is currently adored by many fans for his wholesome and awkward demeanor as well as his funny interactions with his friends.
Check it out here!
7. Chloe Ting (YouTube)
For anyone trying to gain a six-pack, Chloe Ting might be the answer for you. Her YouTube channel is great for those looking for some calorie-burning workouts and health-related tips!
Check it out here!
8. jasmineandtea (TikTok)
Another foodie, Asian Tik-Tokker making this list is @jasmineandtea. They post a of food-related content such as how to make spam musubi to making delicious desserts like vanilla mochi bites. Their posts are very straight-forward, simple to follow, and will have you craving for whatever's on your screen.
Check it out here!
9. Wongfu Productions (YouTube)
If you are into sketches or short films covering a variety of genres, then WongFuProductions is the perfect outlet. These Asian content creators have been around the YouTube scene for over a decade now, and they are still killing the game.
Check it out here!
10. Ryan Higa (Twitch)
'nigahiga' is one of the OG YouTubers and most likely a nostalgic figure for many Asian-Americans out there. If you've ever wondered what Ryan Higa is up to now, he has been streaming games and chatting it up on Twitch.
Check it out here!
Like our list of 10 Content Creators You Should Check Out? Head over to some of our other articles about Asian Entertainment here or comment below your thoughts on these content creators!